We all know that Alienware is the most respected name in gaming. In terms of looks and performance, no other branded PC can beat the Alienware computers. Either there is a laptop or desktop, its computers always deliver excellent performance. Do u think is that it ??? Think again...
HP is has launched it specialized gaming CPUs by the name BlackBird 2 in collaboration with the most well known name in gaming industry Voodoo. It has unique designing and has plenty of room to future upgradation.
Perhaps the HP Blackbird 002 LC is named after the Lockheed plane though -'Blackbird' was only an unofficial nickname of the Lockheed SR-71 once it began service in the US Air Force in spring 1968 (due to its black, radar-signal absorbing paint). What is undeniable is that, just as the SR-71 has a unique and striking appearance, so does the HP Blackbird 002. This PC is HP's answer to the Dell XPS 720 H2C of last year's Dream PC Labs and it's the first PC that HP has designed and built with the help of Voodoo PC, which it acquired in September 2006. Before the acquisition, Voodoo PC frequently wowed us with one gorgeous PC after another, so we were eager to see what it could do with the extra buying power and resources of HP.
Following this acquisition, Voodoo PC created the 'Voodoo DNA' department to collaborate with HP on flagship gaming products such as the Blackbird, much like the secretive Skunk Works division of Lockheed that designed the SR-71.HP already had a gaming PC, the Blackbird 001, in the works - and it was binned shortly after Voodoo came on board. Let's hope that the Blackbird 002 does better.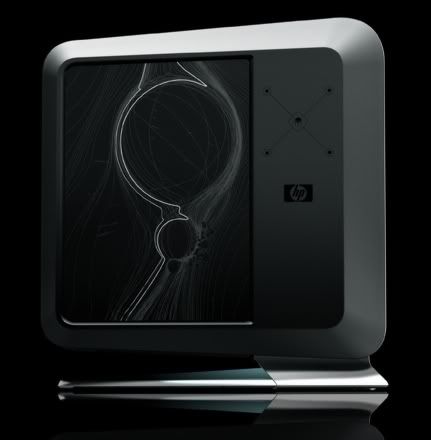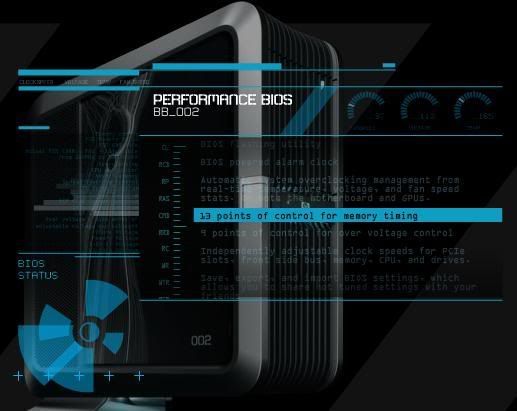 For more info click here
For Technical Specification Click here...